How Can We Help?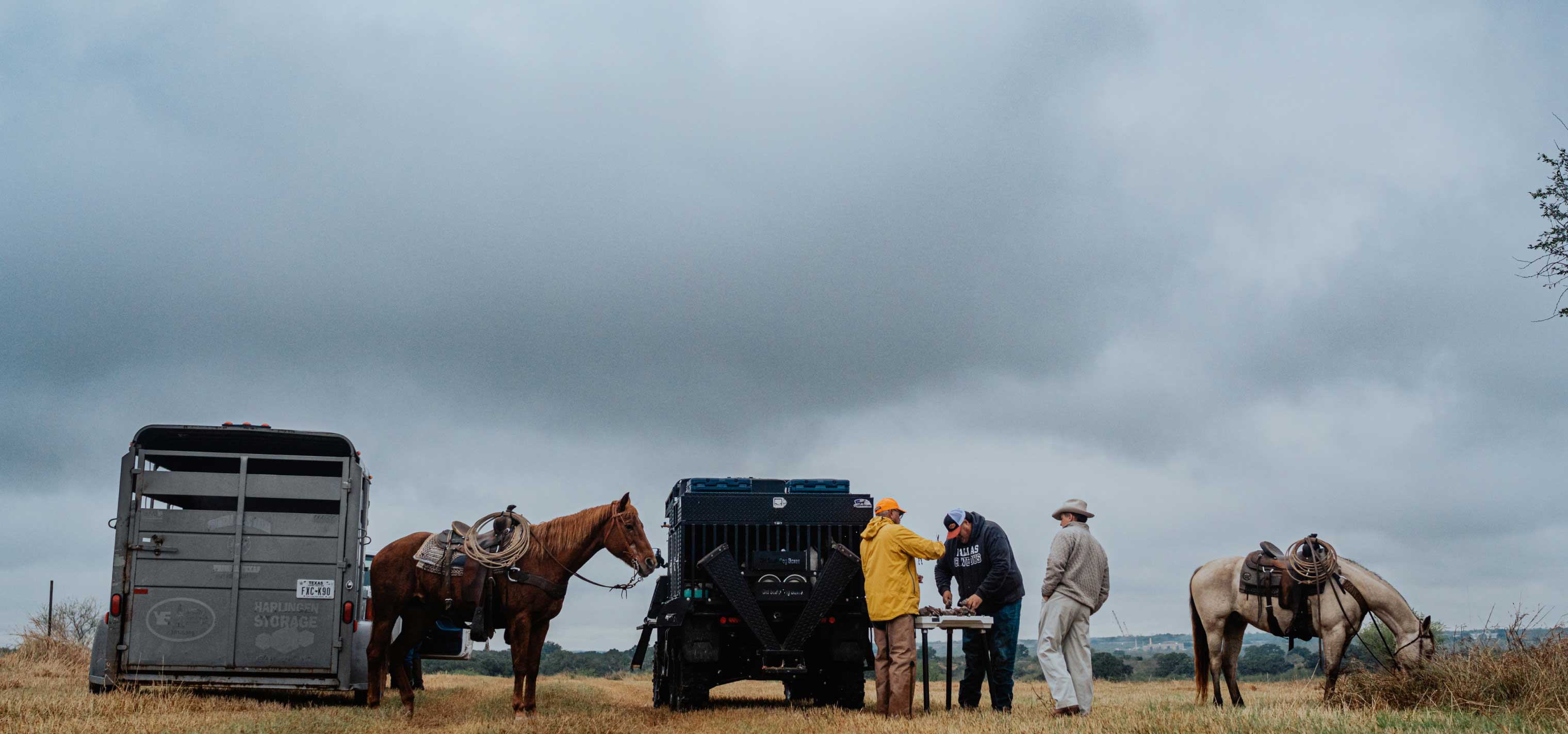 Refund Policy
At PECOS we care about our customers above all else and stand behind our products 100%. We will take care of you.
You can always contact us for any return question at support@pecosoutdoor.com.
Damages and issues
Please inspect your order upon reception and contact us immediately if the item is defective, damaged or if you receive the wrong item, so that we can evaluate the issue and make it right.
Exchanges
The fastest way to ensure you get what you want is to return the item you have and make a separate purchase for the new item.
Refunds
We will notify you once we've received your return. Please remember it can take a week or more for some banks or credit card companies to process and post the refund.
PECOS Outdoor Limited Warranty
We take pride in the products we make and warrant to the person who originally purchased the product ("you") that, for one (1) year from the original date of purchase of your Pecos Outdoor product, it becomes non-functioning or defective due to materials or manufacturing, we will make an effort to replace it.
At this time, we do not support warranties for purchases made through third-party retailers. If you encounter an issue with a product purchased at a third-party retailer, please notify them and initiate a return through the original retailer.
When it comes to applying our warranty, Pecos Outdoor reserves the right to use our discretion. This warranty only covers materials and manufacturing defects and does not cover:

Normal wear-and-tear, including damage that occurs due to normal aging of goods.
Cosmetic wear unrelated to function or safety, such as scuffs, scratches or stains.
Misuse, such as surpassing weight capacity limits.
Accidents that are not caused by the integrity of the product, such as damage caused by animals or sharp objects or burns from fire embers or cigarettes.
Altering the product to change the functionality, or if the product has not been used for its intended purpose.
Lost or stolen gear.
Unauthorized modification or alteration, including any third-party repair.
Products purchased through re-sale sites or third-party marketplaces.

We may make changes to products and designs in between the time you purchased your product and submitted a warranty claim. Products replaced under this warranty may or may not incorporate these changes.
Pecos Outdoor reserves the right to refuse warranty service to any person who, in Pecos Outdoor's sole discretion, abuses its products or warranty policy.
Except where prohibited, Pecos Outdoor shall be responsible for all charges for shipping, transportation or postage associated with a valid warranty claim,.
There are no express warranties with respect to Pecos Outdoor's products other than the warranty set forth herein. ANY IMPLIED WARRANTIES, INCLUDING ANY IMPLIED WARRANTIES OF MERCHANTABILITY OR FITNESS FOR ANY PARTICULAR PURPOSE, ARE LIMITED TO THE DURATION OF THIS EXPRESS WARRANTY. UNDER NO CIRCUMSTANCES, WHETHER FOR BREACH OF WARRANTY, BREACH OF CONTRACT, NEGLIGENCE, OR OTHER TORT, OR ANY STRICT LIABILITY THEORY, WILL PECOS OUTDOOR BE LIABLE FOR ANY INCIDENTAL OR CONSEQUENTIAL DAMAGES. You may also have other rights which vary from state to state. The warranty is only available in the United States. No Pecos Outdoor reseller, agent, or employee is authorized to make any modification, extension, or addition to this warranty. Effective starting March 14, 2023.
PECOS Table Features
The Surface
2 colors - Buckskin Tan & Blanco White. FLOATS IN WATER WITH ALL LEGS
HDPE rotomolded plastic - the surface is made of plastic which means it can melt under extreme temperatures. The mold is foam-infused, keeping it dense, but light-weight. When BBQing on the pecos, we recommend using grills/stoves that are propped up on stilts. We also recommend using a walnut cutting board under the grill/stove to block the heat from the surface.
Blood River - The outer rim of the surface is the 'Blood River.' This was designed intentionally to catch any running liquids from spilling off the edge. On one end of the table there is a little outlet cut out. Put your trash bag attachment on this end so the liquids will run into the trash.
Handle - The design of the surface has an integrated handle cut-out on the underside of the surface. Carry your Pecos like a briefcase.
---
The Bridge
Refers to the two brackets that house the legs. Every metal component is either aircraft-grade aluminum or stainless steel. No corrosion or rust.
Leg locks - The leg locks are located inside the bridge. These are spring-loaded latches that lock the legs into the bridge when stowed.
Stoppers - There are 4 rubber stoppers located in the corners of the bridges. These help the table grip onto surfaces when stowed away.
Tie-down points - Nearby the Stoppers, there are 4 cutouts in the bridge that allow a rope, or ratchet strap to run through in order to tie down your table to a rack, or cinch down to the deck of a boat for maximum stability in unstable environments.
Sockets - The sockets are where the legs are inserted. These sockets are patented with our quarter-turn locking technology -inspired by a bolt-action rifle. With just a quarter twist, the legs are locked in. You don't need to screw in the table, or take your hand off the leg to lock these in.
---
Legs
The Feet - the feet of the legs extend out 1.5 inches. This allows you to get your Pecos level on rugged and uneven terrain. The bottoms of the feet are equipped with rubber stoppers to help grip onto surfaces. The feet are also orbital, allowing for the legs to pivot on jagged terrain.
The shaft - Made of Aircraft-grade aluminum and comes in 8 different colors.
Bolt - The bolt at the top of the leg integrates with sockets in the bridge. These are part of our patented quarter-turn locking system. Just beneath the bolt is a rubber gasket that helps the leg grip into place with the socket.
Product FAQs
WHAT IS THE PECOS SATISFACTION GUARANTEE?
If you're not completely satisfied with your PECOS table or any of our products, send us an email at support@pecosoutdoor.com. We are here to help make it right.
WHAT IS YOUR RETURN POLICY?
We stand behind every product that we create. Tables, attachments, and gear, your purchase is covered by our PECOS Satisfaction Guarantee. You can return your product(s) for a replacement or a refund by sending us an email at support@pecosoutdoor.com.
WHERE IS THE PECOS TABLE MADE?
We are proud to design, manufacture, and assemble our table in the U.S.A.
HOW LONG DOES SHIPPING TAKE?
We ship using UPS and occasionally use regional shippers. Once you place your order, we process within 1 business day. From there we'll ship it out and send you your tracking number. Your tracking number might take 24 hours to update. Shipping with UPS takes 3 - 5 days.
PECOS TABLE CARE INSTRUCTIONS
DO
Rinse your table with soap and water before and after use. High pressure sprayers work best for tough stains. Life hack: if you find yourself needing a pressure sprayer find a self-service car wash.Use an abrasive cloth or sponge along with vinegar if you prefer to avoid using detergents. Email support@pecosoutdoor.com if you have any questions. Our team is available 7 days a week. Put your PECOS table to the test and share your adventures with us at #PECOSOUTDOOR.
DON'T
Light your table on fire.
Climb or stand on your table.
Use as a weapon during assembly.
Lean on legs.
*Careful, it will dent your truck*